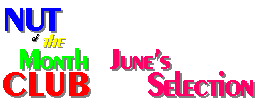 Pecan
The nut-bearing pecan tree, Carya illinoinensis, of the walnut family, is classified botanically as a HICKORY. The tallest and fastest growing of the hickories, the trees produce one of the best-selling nuts in the United States--the delicately flavored, fat-rich pecan. This nut is the basis for pralines, pecan pie, and other foods originating in the South, where the tree grows and yields most abundantly.
Pecan trees may reach a height of 25-30 m (75-90 ft). Because of their deep tap roots they are difficult to transplant except as very young trees, and they need 8 to 10 years to produce a crop. Pecans bear best in warm, moist regions. Some cultivars are adapted to the special climatic conditions of the northwest, and a few are grown in northern areas, although the nuts may not mature in a short, cool summer. Most pecans, however, are grown in the South either as wild trees or as cultivar bred for thinness of shell.
Georgia produces more than one-third of the total U. S. pecan crop. Other major producing states include Texas, Alabama, Oklahoma, and New Mexico.
Bibliography: Courrege, K., Pecans (1984); Duke, J. A., ed.,CRC Handbook of Nuts (1988); Rosengarten, F., Jr., The Book of Edible Nuts (1984); Taylor, Fred W., Variation of Wood Properties in Pecans (1969).
Click here to see this month's Recipe: Pecan Pie

HOME | FAQ | NUTS | GIFTS | ORDERS
Hazelnuts | Hickory Smoked Almonds | Peanuts | Brazil Nuts | Cashews | Pecans
Mixed Nuts | Macadamias | Honey Roasted Peanuts | Almonds | Pistachios | Walnuts
Send mail to nutmaster@nutclub.com with questions or comments about this web site.
Copyright © 1996-2016 Nut of the Month Club®